Date of event
14. 6. 2019, 1300 — 14. 6. 2019, 2000
Venue
náměstí Přemysla Otakara II.
nám. Přemysla Otakara II., České Budějovice, 37001
Do you want to know what is life in Mexico like? Do you want to know how Mexicans enjoy their lifes and celebrate? Join us on 14th June. We are starting already at 13:00 on Přemysl Otakar II. square.
You can look forward to traditional Mexican cuisine and drinks, travelling storytelling, Mexican ware, dance school, Piňata and many other…
Not in vain one sings: "Everybody is already in Mexico, Buenos Dias I am coming as well…"
Performers:
17:00 Mariachi Azteca de Praga – DVORANA band
As a part of celebration a mexican movie Roma by Oscar director Alfons Cuarón will be screened in KOTVA  cinema on June 13th at 20:00.
http://www.kinokotva.cz/klient-103/kino-31/stranka-275/film-299617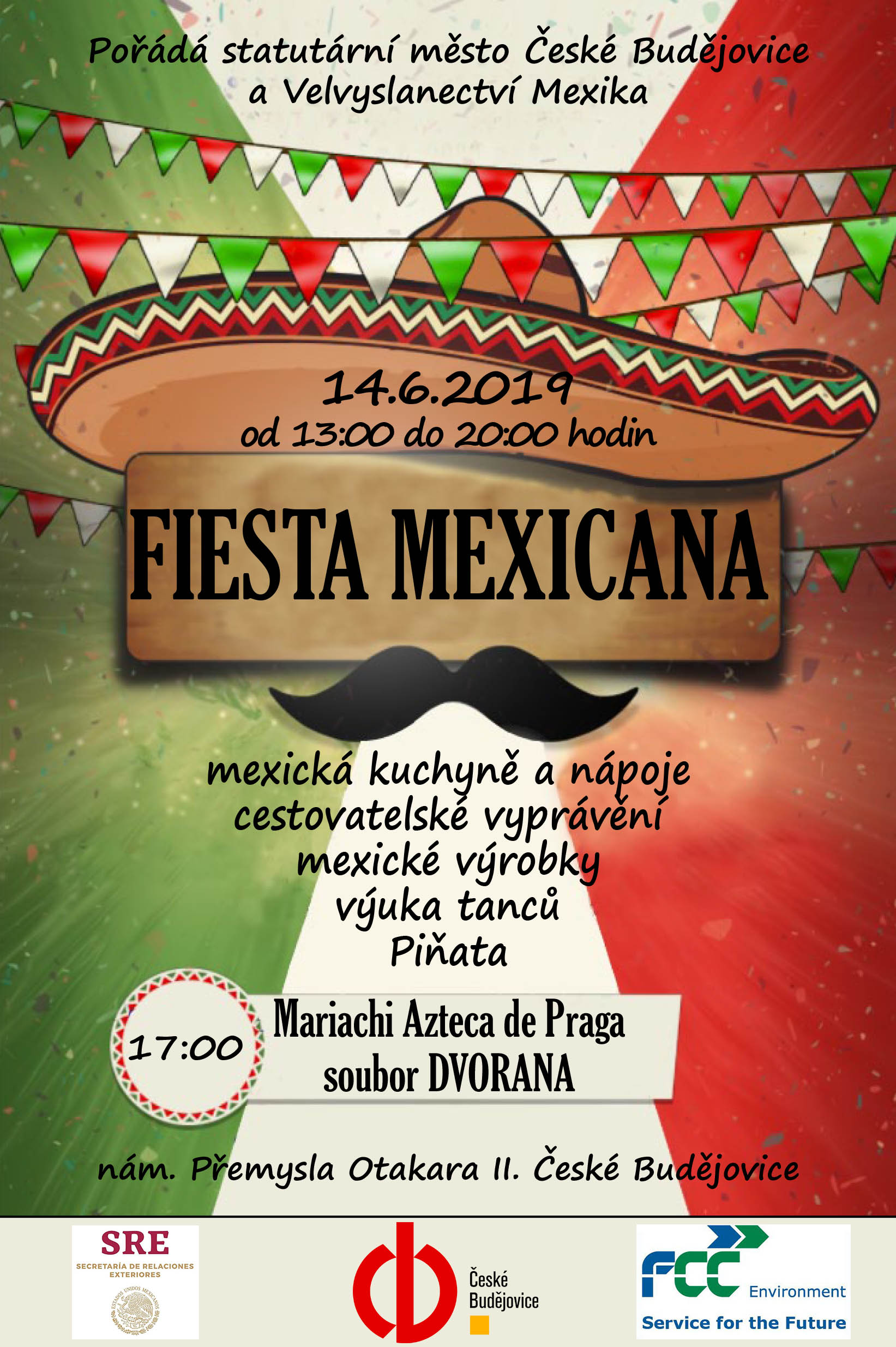 Attachment