Cycling in and around Budějice
České Budějovice lies in a flat area, which is why its inhabitants like bicycling around the city. The cycling routes are marked with capital Latin letters A – L.
Cycling route A: A circuit around the city center closing the part of the circuit comprising cycling trail no. 12. The start of the cycling route connects to cycling trail 1118 at the Malše river bank near the South Bohemian Theater. The route follows Jirsíkova, Dukelská and Karla IV streets, then runs parallel to the Mlýnská stoka canal, and runs through the Na Sadech park.
Cycling route B: Connects the city center with the Strakonická shopping zone.
Cycling route C: Runs radial from the city center down Jírovcova street – scheduled to connect to cycling route D between Pražské předměstí and Husova kolonie.
Cycling route D: Runs tangential along the northern edge of the city center, connecting cycling routes B and C.
Cycling route E: Connects the city center and the center of Suché Vrbné, continuing all the way to Rudolfovská avenue.
Cycling route F: Connects the city center with Stromovka and follows cycling trail 1100 toward Máj housing estate.
Cycling route G: Connects the city center with Šumava and Máj housing estates via Dlouhý most.
Cycling route H: Provides a connection with Vltava housing estate via route G.
Cycling route I: Connects cycling routes H and B.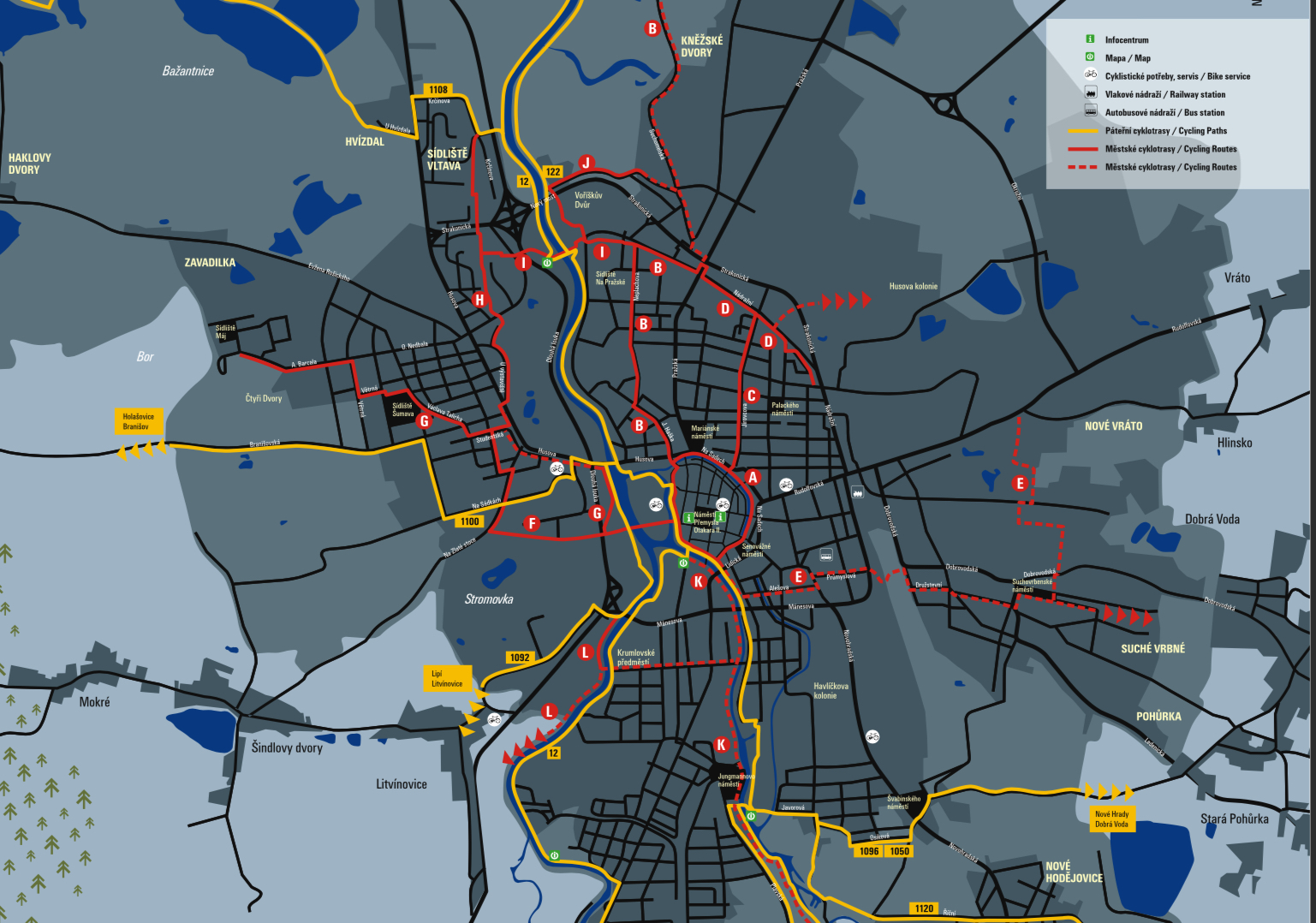 Map here.